Mens Care
What do Men expect for the Face and Body grooming!
Men's skin is different from female skin. Men's skin tends to be thicker and facial muscles are much stronger than women.
Common aesthetic problems faced by men.
Double chin, wrinkles, losing your jawline, tired looks, facial redness, patchy hair-loss on beard area, beard reshaping, Frontal recession of hair to Diffuse hairloss.
There are many non-invasive and invasive treatments that can be safely performed at HL Aesthetic skincare in our comprehensive medical and aesthetic dermatology centre.
We understand that men are interested in youthful, vibrant skin yet preserving masculine features. While aesthetic treatments are often being popular amongst women, men can also benefit from them, with an energetic & revitalized appearance.
Our team of skin experts understands men's unique facial needs, and we are equipped to meet those with variety of aesthetic treatment options.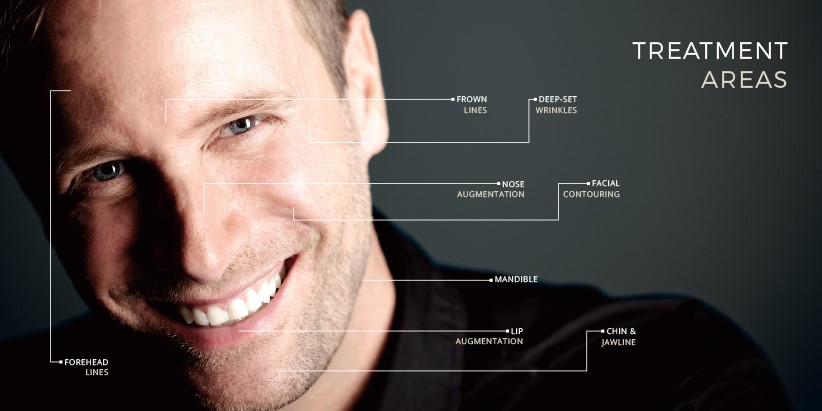 At HL Aesthetic Skincare Clinic, we offer a wide range of Men's Treatments
Dermal Filler
We offer a wide range of dermal fillers to lift and restore volume to the mid-face and our choice of fillers can help combat gravity by alleviating:
Aging skin
Cheek and facial depressions
Fine lines and wrinkles
Jowls
Hair Loss Treatment
To treat Non-androgenic and Androgenetic alopecia
To repair hair prematurely damaged by environmental irritants (sun, pollution, diet, medication)
To stimulate hair growth and maintain healthy scalp
To eliminate dandruff and seborrhoea
To create a healthy environment for hair transplants
To treat thin and/or devitalized hair
CO2 Laser
Co2 laser can polish and refine your skin for a healthy, natural tone and texture. The treatment can address a variety of different skin conditions affecting men, including:
Wrinkles and age spots
Acne scars
Enlarged pores and blackheads
Sun damage
Discoloured patches of skin (such as melasma)
Chemical peels
For men who don't want their face to be defined by signs of aging and environmental damage, a chemical peel is often a suitable solution. We may recommend a combination of medicated chemical peel and microdermabrasion for the following concerns:
Acne and mild scarring
Liver spots, age spots and wrinkles
Rough texture
Uneven skin tone
Sun damage
Melasma
Micro-needling
Micro-needling is an advanced cosmetic treatment for enhancing skin on any part of the body. By encouraging the skin's natural healing ability, micro-needling can help men clear their skin with number of imperfections such as:
Loose skin
Uneven skin tone
Mild scarring from acne
Enlarged pores
Stretch marks
Lines and wrinkles