Bridal and Groom Skincare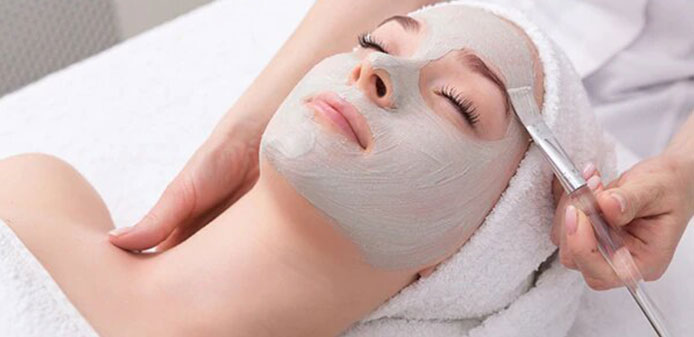 Every bride and groom wants to look beautiful on the wedding day.
Here's the good news!!!
You don't have to suffer from breakouts, blemishes, or other skin challenges on your big day.
Like other wedding details, preparing your skin requires a lot of planning and care beginning months in advance. By making a few simple changes to your current beauty routine, you set yourself up for radiant, healthy-looking, glowing skin on your big day.
Pre-Wedding Skin Care
Wedding skin prep starts with establishing a premium skincare regimen that includes a few recommendations and products. If you're new to the idea of incorporating a routine day and night for your skin, start slow and adding in more steps as you feel comfortable. Here are the building blocks of a daily routine
To make things easier we've broken things down into basic guideline that you can follow, here's how to schedule your treatment and what to ask for. We have developed regimes starting from year before your wedding day !
Elite: The planner's regime: Bride & Groom plan for 1 Yr
This is recommended to enable you and prepare your skin for "The day", with emphasis on modifications in your day to day skin regime and few medicated skincare products. Timely procedures to enhance your original skin features.
Premia: Bride & Groom plan for 6 months
Focus on cosmetic treatments at best, for someone looking for quick, yet durable results.
Get customized basic skincare routine according to your skin type, also switch to modified skincare routine according to change in season.
Optima: Bride & Groom plan for 3 months
Optimum care of your skin with analysis of various skincare regimes and suitable procedures to prepare you for the most important day of your life.
Vital:
Quick and effective solutions including last-minute procedures to masking skincare products.
Important featured procedures:
Visit us for regular aesthetic facial, targeting your specific areas of concerns eg. Jawline enhancement, Shaping lips and eyebrows, Beard reshaping.
For sparse eyebrows – try our eyebrow microblading services
Laser hair reduction – remove excess of body hair with our US FDA approved lasers for hair removal
FAQs and Guidance from Our Experts:
When should you start your pre-wedding skincare?
What skin treatments can you opt for?
For the spotless, fresh, glowing skin on your wedding day; visit your skin expert monthly starting 6 months prior to your big day. While your facial skin is your focus area, your other body parts also need equal care and attention. We usually suggest our brides & grooms have Skin hydrating treatment, exfoliating treatment Body & face polishing treatment Laser toning … for that healthy glowing skin For Acne prone skin – Signature angel glow treatment to cure pesky-acne & acne scars
Are there any lifestyle changes I should make for glowing skin?
Diet plays a major role in your skincare; our special dietician services will guide you on this. We recommend to avoid sugary starchy foods, indulge in some physical exercise on regular basis lastly avoid smoking, late nights and limit your consumption of alcohol as much as possible .